As LSU President, I oversee the work of the whole Executive Team, comprising of our Executive Officers and Section Chairs. I am the main point of contact for the University and work with local stakeholders in Loughborough town, as well as our national partners. I manage alumni relations and, along with the Executive Officers, help deliver on the Union's 5-year organisational strategy. As the lead Officer at LSU feel free to get in contact for anything Union-related if you're not sure where to start!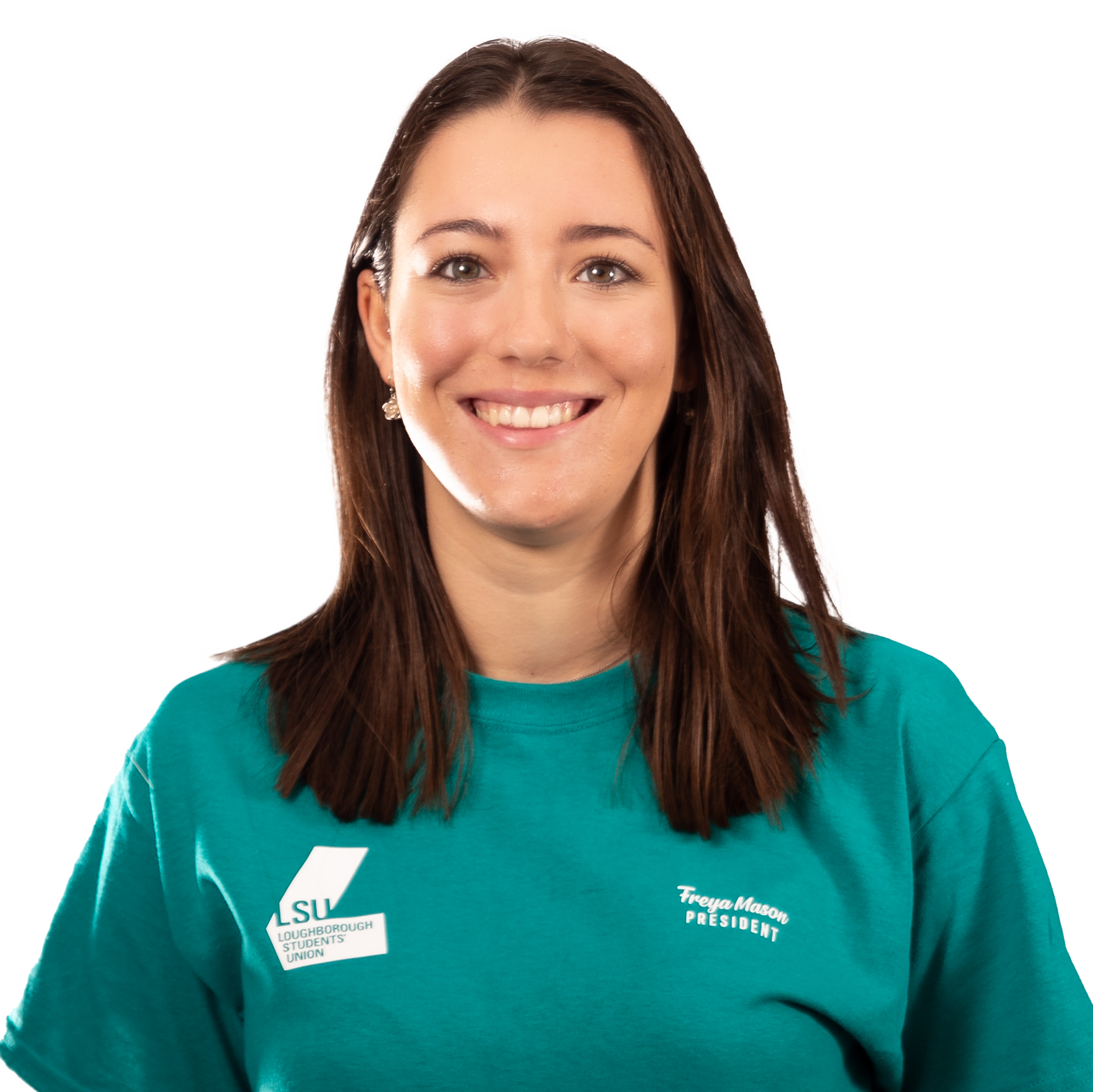 My advice
Honestly, get involved! Loughborough offers you so many opportunities and the best advice I have is to embrace them. Whether sport, societies, fundraising, or volunteering is your thing, there is something for everyone. Have a go at everything and try out new things, you never know where it could take you. I have had some of the best years of my life at Loughborough and I hope you will look back at your time here with some amazing memories. Feel free to come and talk to anyone from the team in the Student Hub, upstairs in the Students' Union!
About me
I am Freya, your LSU President for this year! I am an Essex girl (without the accent!) and ever since a young age my sport, or arguably hobby, has been horse riding. I am studying Politics, History, and International Relations, but I am currently on my placement year. I have been heavily involved in Halls at Loughborough, and was Faraday Hall Chair last year (up the Foxes!). Considering I live near the Griff this year, that would be a great place to find me after work!